For Complete Program Details Please Click here!
What is Snack 'n Track?
A program offered to ensure the safe arrival and supervision of students whose parents and guardians are unable to bring them to their art class. Students registered for S'nT either attend the Baldwin School or arrive at the Baldwin School stop via Cambridge Public School bus. If your child is unsupervised between arrival of the buses and the beginning of classes, you must sign up your child for Snack 'n Track.
Where does Snack 'n Track take place? 
In the Agassiz Baldwin Afterschool program space, at the Baldwin School located at 28 Sacramento Street, until students walk to Maud Morgan Arts with our Snack and Track Coordinator, Ian Prishwalko.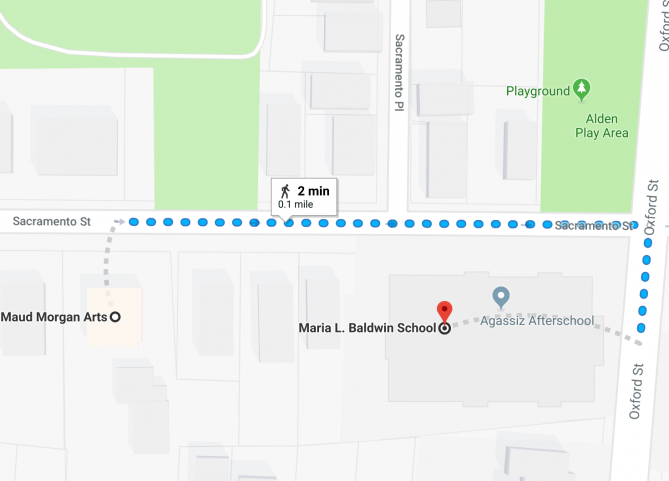 Benefits of being a part of Snack 'n Track?
-Parents/Guardians are contacted if students do not arrive at the Baldwin School as planned
-Supervision at the Baldwin School prior to class and while walking to Maud Morgan Arts
-A nutritious snack
-An opportunity to work on homework or art projects prior to class
Student Absent From Programming:
Parents must call in absences to the ABC Registration Coordinator and state their child's full name and their MMA class name, in advance of class. Phone: (617- 497- 4284)