Adult / Teen Workshop Descriptions
Extraordinary Workshops, Extraordinary Teachers
Workshops at Maud Morgan Arts offer an opportunity for intensive engagement in focused topics, taught by specialists in their fields.The groups are small, and attention is individual. Instructors respond to each participant wherever they may be in their artmaking journey.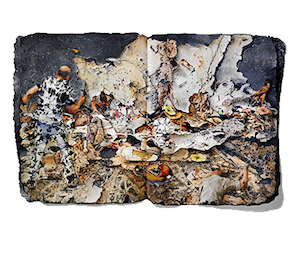 One-on-One Portfolio Sessions
March 4 – 5, 2017
10 am to 3 pm
30 minute session

Launch into a deep one-on-one discussion of your artwork journey. Gerry Bergstein is skilled at assessing a body of artwork and getting to the heart of the issues. Each artist's work will be discussed in terms of the goals of each participant.  No particular esthetic or intellectual stance or ideology is privileged. The focus is on what is possible rather than what is not possible. Every vision is permitted as opposed to what is forbidden.
Participating artists will be asked to describe their goals, beliefs, influences and uncertainties. We will then have a discussion of technique, historical reference, imaginative exploration and the relationship between form, content and process with the goal of expanding the possibilities of each artist's vision.
Please click register online for either Saturday or Sunday. Next, select a time slot for the day you registered.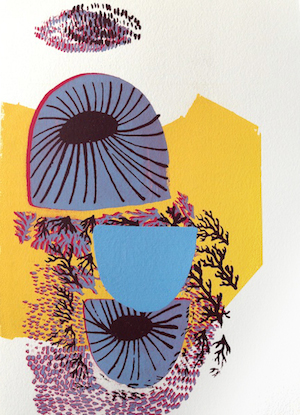 Light Sensitive: Screenprinting
March 19, 2017
10 am to 4 pm
Adult / Teen Workshop
In this one-day exploratory workshop, students will be introduced to light sensitive photo emulsion and the appropriate ways to generate film positives. Screenprinting is one of the most versatile printmaking processes. Students will be encouraged to print on a variety of materials from paper to wood panels, Plexiglas, cloth and canvas. We will use Speedball Acrylic inks. Bring ideas, drawings and photographs and see how they can be transformed and enriched by the screen printing process.
No previous screenprinting experience is necessary.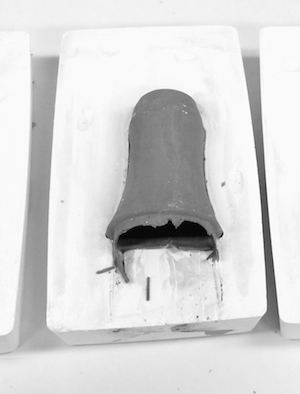 Making Molds for Casting and Slabs
April 1-2, 8-9, 2017
Time varies, see below
Adult / Teen Workshop
This class will explore the basic techniques of making molds for both slip casting and slab work. The schedule is adjusted to cover an introduction the first short day which will explore the opportunities molds allow, as well as provide guidance on selecting appropriate forms to mold. The following class will consist of pouring plaster molds and working with slab molds. Student will be taught how to mix, handle, and pour plaster effectively.
The following weekend we will cast the forms we have made. Students will meet again for the opportunity to glaze their work on a date to be determined by the group.
Dates and Times:
Sat, April 1, 2 – 4 pm; Sun, April 2, 10 am – 4 pm
Sat, April 8, 2 – 6 pm; Sun, April 9, 2 – 6 pm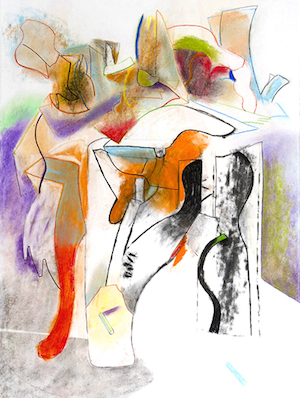 Drawing: From Observation to Metaphor
April 29 – 30, 2017
10 am to 4 pm
Adult / Teen Workshop
This is a chance to work with legendary drawing teacher Bill Flynn. He describes the workshop below: "This workshop will stress finding your way of transforming the literal world into a poetic visual experience. Our goal will be developing a personal perspective toward your own art process.
Throughout our time we will move from observation to discovery and transformation. We will explore the language of marks, shapes and visual organization through serious play. We'll take some time to look at the evolution of drawing through history and the techniques that made it visible and changed our ways of seeing.
The only requirements are Energy, Enthusiasm and Lots of paper!!!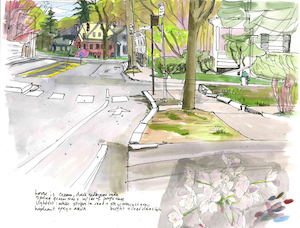 Sketching & Painting Cambridge
May 20 – 21, 2017
10 am to 4 pm
Adult / Teen Workshop
Experience the intensity of looking anew at your familiar surroundings. Actually looking while drawing and painting is a profoundly different experience that just passing through. Alexandra will guide you in your explorations with pen and pencil, paper and paint.
An exhibition will follow in August 2017  in the Chandler Gallery and the Foyer Gallery.