Adult / Teen Class Descriptions
Up your game. Challenge yourself.
Maud Morgan Arts welcomes all to engage with art. No matter the age or skill level, all receive the very highest level of instruction.
The faculty at Maud Morgan Arts is drawn from the best professional artist/educators in the Boston area. They are exceptional teachers and recognized in their fields.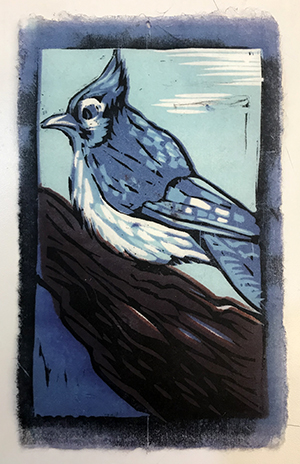 Foundation of Printmaking
Adult / Teen
10 Mondays, 9:30 am – 12:00 pm
September 16 – November 25, 2019
Excludes October 14, 2019
In this excitingly experimental and in-depth printmaking class, we will explore various printing processes and techniques. This includes but not limited to Intaglio, relief, monotype and pronto plate. In addition to plate making, we will play with layering, multi-plate, and collaging techniques such as chine collé. By the end of this class, students will gain a deeper understanding of printmaking and all of its wonderful possibilities.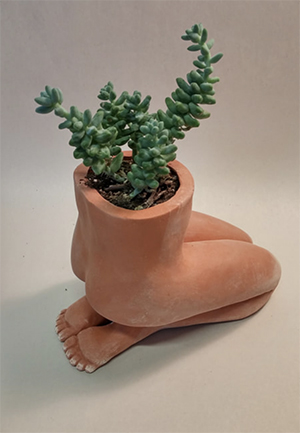 Handbuilding Figurative Sculptures and Vessels
Adult / Teen
10 Mondays,  6:30 – 9 pm
September 16 – November 25, 2019
Excludes October 14, 2019

An Introduction to Sculptural Ceramics!

In this class you'll have fun while learning various handbuilding techniques to create figurative sculptures or functional peices of people and animals. We will study some anatomy and proportions and how positioning, gesture and emotion can be conveyed with coils, slabs and solid clay. Bring a sketchbook and something to draw with.
Please note this class includes 30 hours of independent studio time to be used during the class session.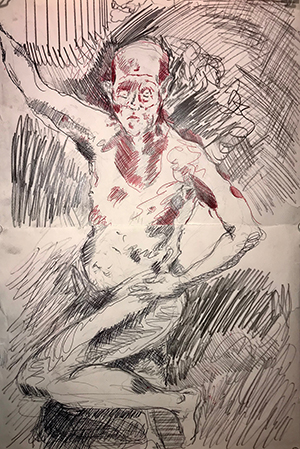 Multi Media with Models
Mondays, 6:30 – 8:30 pm
September 16 – November 25, 2019
Excludes October 14, 2019
Join artist and MMA staff member Ian Prishwalko for 5 weeks as Ian introduces you to working from a live model, and new materials each week. From simple drawing tools to watercolor and paint, work through timed poses starting with short warm-ups and extending into longer poses as the class progresses.
Fees include all materials, and a live model for each class.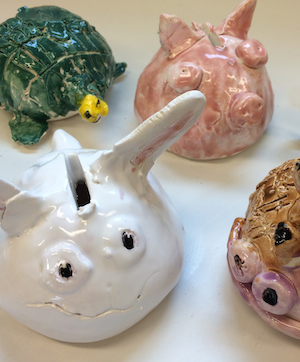 Mini Me Ceramics: Session 1
5 Tuesdays, 10 am – 12 pm
September 17 – October 15, 2019

Description coming soon.
Note: Registration includes Pre-K/K aged child and accompanying adult.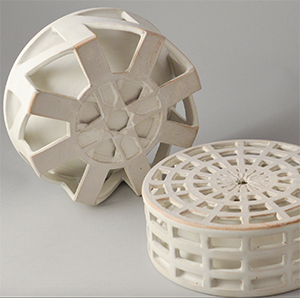 Spin Control: Ceramics
Adult / Teen
Tuesday, 6 – 8:30 pm
September 17 – November 19, 2019

For beginner to intermediate students
Relax with your hands in the mud, test your strength as you move and shape the clay. This class covers all the fundamentals of learning to use a potters wheel, and will introduce a variety of techniques for making ceramic art. Our studio is intimate enough to allow us to address each potter's needs at their own level as we move to more sophisticated ceramic and glazing techniques.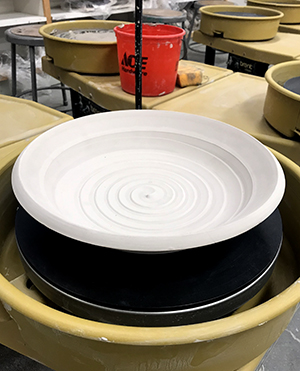 Centrifugal Force: Ceramics
Adult / Teen
10 Wednesdays, 6 – 8:30 pm
September 18 – December 4, 2019
Excludes October 9 & November 27, 2019

For intermediate to advanced students. 
Establish your voice and style. This class will offer participants personalized instruction to develop their skills creating artwork in clay. We will provide inspiration, information and encouragement for our artists to establish a voice and style for their ceramic work. Experienced students will benefit from advanced demonstrations.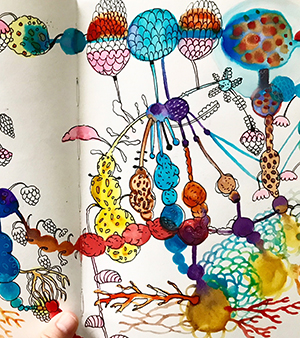 Develop Your Sketchbook
Adult/Teen
5 Wednesdays, 6:30 – 8:30 pm
September 18  – October 23, 2019
Excludes October 9, 2019

This 5 week class will focus on exploring variety of materials from micron pens, markers, watercolor, acrylic paints and collage. Each week will focus on a different exercise that will allow students to enjoy the process of art making while working with color, line, shapes and found images. Students are encouraged to work in their sketchbooks to create vibrant, "messy" and experimental spreads without the pressure of creating a "finished "piece.  At the end of the class each student will have a visual diary of ideas to take to the next level.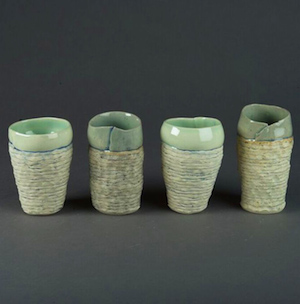 Contact Earth Series
Adult / Teen
10 Thursdays, 6 – 8:30 pm
September 19 – November 21, 2019
Shape a lump of clay to an elegant form using the wheel, or construct your artwork using hand-building processes such as coils, slabs, pinching. Learn a variety of basics, where you take it from there is up to your artistic vision.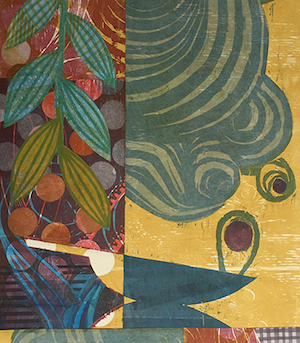 Relief Printmaking: Creative Woodcut
Adult / Teen
5 Fridays, Bi-weekly, 9:30 am – 2:30 pm
Dates: 9/20,10/4, 10/18,11/1, 11/15

Interweave processes!
Experiment with layered images as they emerge from your carved block. Color, composition and texture will all be considered as you explore all the ways relief printmaking can challenge your process. Combine many blocks or work reductively from one; rotate blocks and utilize stencils to hide and reveal layers in your work.
The fall schedule for this class is comprised of five double sessions, every other week.
Questions: contact Julia: julia@juliatalcott.com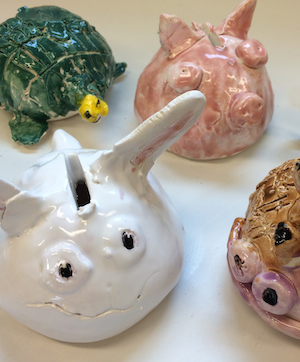 All for Clay / Clay for All: Adult & Child
10 Saturdays, 10 am – 12 pm
September 21 – November 23, 2019

Adults and children can work side by side.

No matter how young or old you can be successful in clay. Employing a variety of hand building and wheel throwing techniques we will have fun making functional and sculptural pieces. We will glaze and fire our work to take home and enjoy! This is a chance for all ages to work together and inspire each other.
Note: Registration includes K aged or older child and one accompanying adult.  If you would like register a sibling, please reach out to vmendez@agassiz.org to check availability.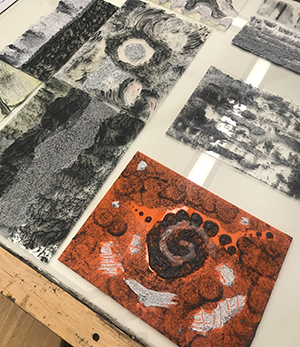 Pressworks
Adult / Teen
5 Tuesdays, 6 – 8 pm
October 15 – November 12, 2019
Tailored to you!
This course will introduce a number of low-tech and fun printmaking methods. Through in-class demonstrations and personalized instruction, students will have the opportunity to experiment with these different printmaking methods while exploring their own imagery.  Students are strongly encouraged experimenting with color, layering, and combining multiple techniques.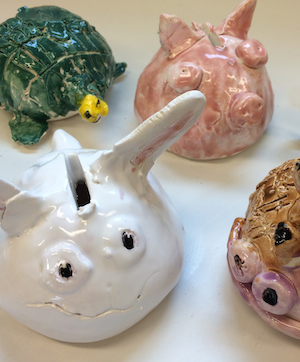 Mini Me Ceramics: Session 2
5 Tuesdays, 10 am – 12 pm
October 22 – November 19, 2019

Description coming soon.
Note: Registration includes Pre-K child aged and accompanying adult.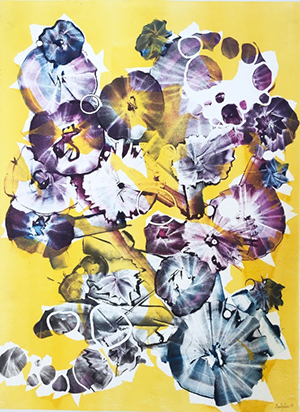 Color Impression: Printmaking
Adult / Teen
5 Wednesdays, 10am – 12:30pm
October 16 – November 13, 2019
Jump into this five week class and experiment with mixing colors and layered shapes with award winning artist, Cicely Carew. Processes will be demonstrated including multiple plate printing with color overlays.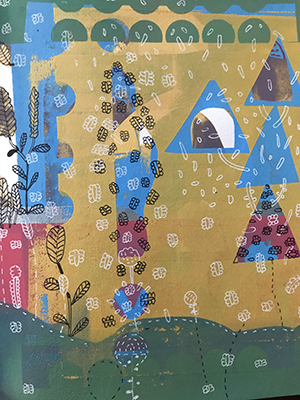 Silkscreen Shop
Adult/Teen
5 Saturdays, 10am – 12 pm
October 19 – November 16,  2019
In this 5-week class students will have the opportunity to create 2 to 3 screens using the photo emulsion process and utilize the screens in making paintings.  Students will be encouraged to work on paper and wood panels using Speedball Acrylic inks. This versatile printmaking process allows for creating variety of images that can be easily combined with painting.  Bring ideas and see how they can be transformed and enriched by the screen printing process.