Immerse yourself in Art
Engage with some of Boston's finest artist-educators in studios purposely designed for ceramics, printmaking, drawing, painting, and sculpture. Continue your journey in art by immersing yourself in a stimulating and supportive environment.
Building Blocks of Architecture
Grades 6 -8
10 Fridays, 3:30 – 5:30 pm
October 5 – December 14, 2018
Excludes November 23, 2018
Explore how architects, designers and artists approach the creative process!
Exploring spaces through storytelling, model making and drawing. Students will craft objects and spaces, and learn the language of architectural drawing to convey big ideas to each other. Through a series of small exercises we will consider scale, material, spacial needs, and the natural environment before realizing a culminating project.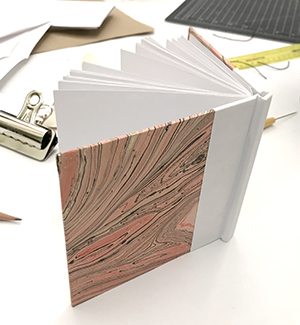 Art Journals: Book Making
Grades 5-8
10 Mondays, 3:30-5:30pm
January 7 – March 25, 2019
Excludes January 21 & February 18, 2019

Introduction to book making and binding. Students will fold, bind and bring together hardcover books with decorative paper.
If your K-5th grade child is not being dropped off to art classes by a parent or guardian, they must be enrolled in the
Snack 'n Track program.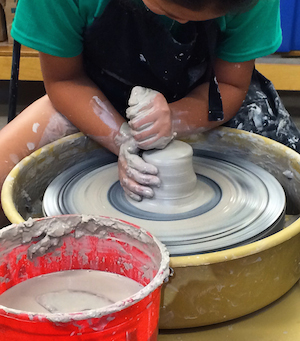 Wheelworks: Another Spin
Grades 6 – 8
10 Tuesdays, 3:30 – 5:30 pm
January 8 – March 19, 2019
Excludes February 19, 2019
Work on a potter's wheel.
Learn to advance the skills of throwing pots on a potter's wheel, from salt cellars to floor vases, and everything in between, from functional to sculptural.
Hand-glaze your work and experience the surprises when the kiln is unloaded.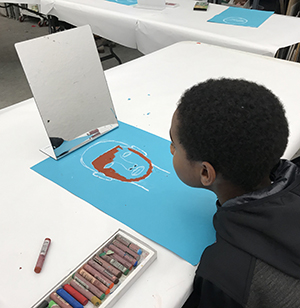 Color Intensive: Draw/Paint
Grade 5-8
10 Wednesdays, 3:30 – 5:30 pm
January 9 – March 20, 2019
Excludes February 20, 2019

Expressive imagination and close observation come into play through exploring a wide variety of media in works on paper. People, animals, and objects in nature, dreams, fantasies and abstract lines and forms will be suggested as stimulating and challenging subjects.
If your 5th grade child is not being dropped off to art classes by a parent or guardian, they must be enrolled the Snack 'n Track program, or have an unsupervised arrival form.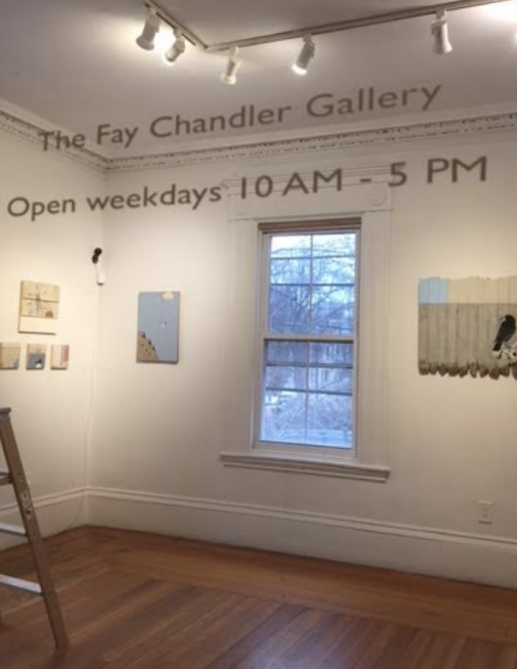 Traveling Sketchbooks
10 Fridays, 3:30  – 5:30 pm
January 11 – March 22, 2019
Excludes February 22, 2019

Take a stroll to one of the quality gallery or museums within a mile radius of MMA! Students will be given a sketch book and chaperoned by Nancy Hart while they explore current exhibitions and reflecting back on contemporary work in their sketchbooks. An opportunity to create artwork inspired by art making masters.
Note this class contains instructor supervised offsite visits to: Lunder Arts Center and Harvard Art Museum.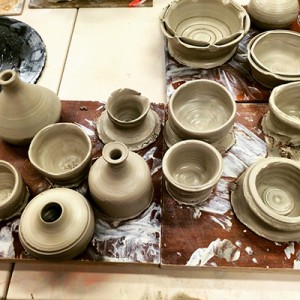 All for Clay / Clay for All: Grades 6-8
10 Saturdays, 10 am – 12 pm
January 12 – March 23, 2019
Excludes February 23, 2019

All ages and skill levels can work side by side.

No matter how young or old you can be successful in clay. Employing a variety of hand building and wheel throwing techniques we will have fun making functional and sculptural pieces. We will glaze and fire our work to take home and enjoy! This is a chance for all ages to work together, learn from each other, and inspire each other.