Immerse yourself in Art
Engage with some of Boston's finest artist-educators in studios purposely designed for ceramics, printmaking, drawing, painting, and sculpture. Continue your journey in art by immersing yourself in a stimulating and supportive environment.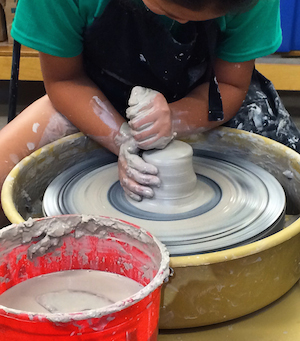 Wheelworks: Another Spin
Grades 6 – 8
Tuesdays, 3:30 – 5:30 pm
October 3 – December 5, 2017
Work on a potter's wheel.
Learn to advance the skills of throwing pots on a potter's wheel, from salt cellars to floor vases, and everything in between, from functional to sculptural.
Hand-glaze your work and experience the surprises when the kiln is unloaded.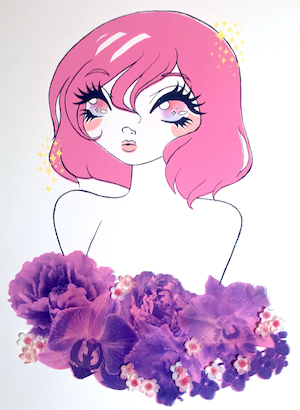 Multimedia Illustration
Grades 5- 8
8 Wednesdays, 3:30  – 5:30 pm
October 18 – December 13, 2017
Excludes November 22, 2017
Keep an open mind and let your ideas fly!
Principles of drawing are introduced with a variety of media and techniques including pencil, charcoal, pastels, oil pastels, image-transfer, and collage.
Experiment with combinations of techniques that can be used to create works of art that appear complex, yet are easy to produce. Individual attention is given to students at various levels of ability and allows students to progress at their own pace. 
Focus on "how to see" and the major skills dealing with drawing, materials, and techniques.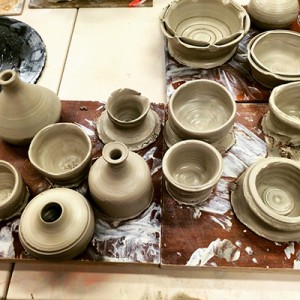 All for Clay / Clay for All: Grades 6-8
Saturdays, 11 am – 1 pm
September 30 – December 16, 2017
Excludes November 11 & 25, 2017
All ages and skill levels can work side by side.

No matter how young or old you can be successful in clay. Employing a variety of handbuilding and wheelthrowing techniques we will have fun making functional and sculptural pieces. We will glaze and fire our work to take home and enjoy! This is a chance for all ages to work together, learn from each other, and inspire each other.