Immerse yourself in Art
Engage with some of Boston's finest artist-educators in studios purposely designed for ceramics, printmaking, drawing, painting, and sculpture. Continue your journey in art by immersing yourself in a stimulating and supportive environment.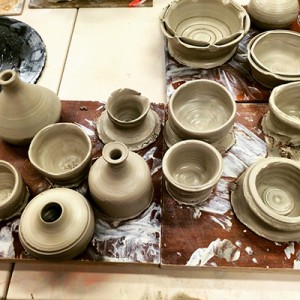 All for Clay / Clay for All: Grades 6-8
8 Saturdays, 11 am – 1 pm
April 29 – June 17, 2017
All ages and skill levels can work side by side.

No matter how young or old you can be successful in clay. Employing a variety of handbuilding and wheelthrowing techniques we will have fun making functional and sculptural pieces. We will glaze and fire our work to take home and enjoy! This is a chance for all ages to work together, learn from each other, and inspire each other.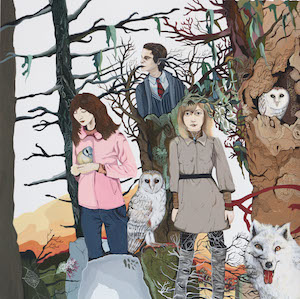 Narrative Illustration
Grades 6 – 8
8 Mondays, 3:30 – 5:30 pm
April 24 – June 19, 2017
Excludes May 29, 2017
Tell a story through text and image!
Basing our projects on favorite artists, books or personal experiences, we will develop our characters and storyline with sketches. The final project will be to develop a character and utilize the silkscreen printmaking technique to print a T-shirt or a poster. Examples of book illustrations as well as comic books will be shared with the class.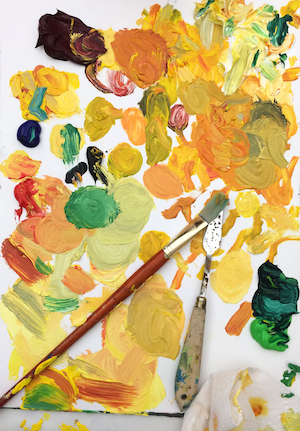 Painting: Real and Imagined
Grade 6 – 8
8 Wednesday, 3:30 – 5:30 pm
April 26 – June 14, 2017
Imagination and Observation!
Expressive imagination and close observation come into play through exploring a wide variety of media in works on paper. Acrylic paints, oil pastels, watercolor, and charcoal are all possible materials. We will look at examples of artwork by famous artists and other cultures for inspiration, expanding ideas about art.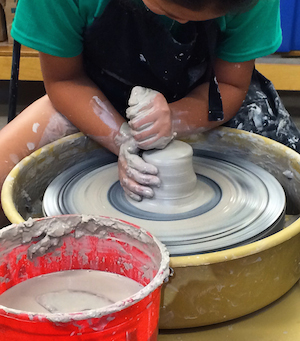 Wheelworks: Another Spin
Grades 6 – 8
8 Thursdays, 3:30 – 5:30 pm
April 27 – June 15, 2017
Work on a potter's wheel.
Learn to advance the skills of throwing pots on a potter's wheel, from salt cellars to floor vases, and everything in between, from functional to sculptural.
Hand-glaze your work and experience the surprises when the kiln is unloaded.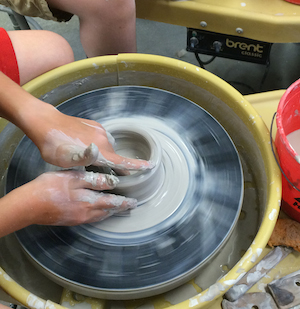 Summer Creative Arts Workshops
Rising Grade 6 – 9
Monday – Friday
1:30 – 5:45 pm
July 10 – August 18
Explore, Create, and Challenge Yourself
Six unique weeks of creative art workshops for youth entering grades 6 through 9. Programs begin the week of July 10th and run through the August 18th. Students will explore two subjects for two hours each day, ceramics and one of a variety of other subjects including painting, photography, illustration, screenprinting, sculpture, depending on the week.
Register for one or all 6 weeks!
Week 1: July 10 – 14
Week 2: July 17 – 21
Week 3: July 24 – 28
Week 4: July 31 – August 4
Week 5: August 7 – 11
Week 6: August 14 – 18