School Vacation Program Descriptions
Immersive challenges
During February and April Vacation Weeks take on challenges that are also fun. STEAM (Science, Technology, Engineering, Art, Math) in concept, each vacation week is different. Try building a geodeisic dome, or a racing sculpture. Learn programs for 3D printers, or understand the various ways scientists and artists classify the world.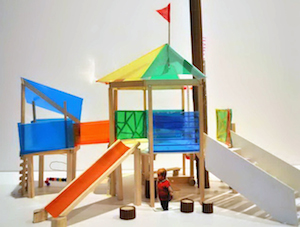 Design a Play Structure: Architectural Workshop
Grade 6 -9
Tuesday – Friday
12:30 – 5:30 pm
February 21 – 24, 2017
Uncover the art in architecture by designing a play structure!
This 4-day program will introduce the basics of architectural design through the planning and design of a proposed addition to the existing play structure at 20 Sacramento St.
Using architectural tools, students will learn how to create drawings and models to scale for their own design ideas and collaborate on one final design together. More detailed curriculum available here.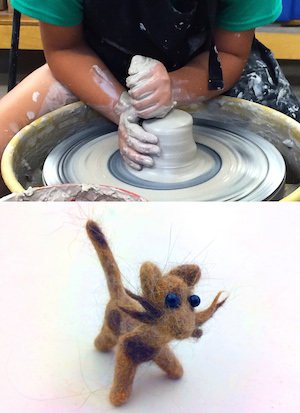 Exploring Clay and Fiber Arts
Grade 3 – 5
Tuesday – Friday, 1:00 – 5:30
February 21 – 24, 2017
Create your own work out of clay and fiber!
This 4-day program allows for creative, in-depth time to learn a new art medium or to develop one further. Students will explore two topics each day, one in fiber arts and one in ceramics. First, use fabric and fiber to create one-of-a-kind works of art through applique, needle felting, and sewing processes, then try your hand at throwing on the wheel or hand-building to develop unique projects in clay.