School Vacation Program Descriptions
Immersive challenges
During February and April Vacation Weeks take on challenges that are also fun. STEAM (Science, Technology, Engineering, Art, Math) in concept, each vacation week is different. Try building a geodeisic dome, or a racing sculpture. Learn programs for 3D printers, or understand the various ways scientists and artists classify the world.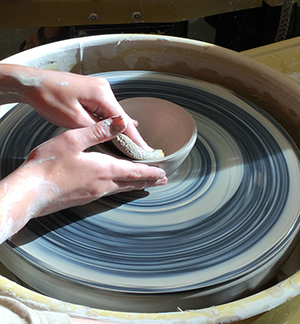 Art Lab: Pots to Prints
Grade 3-5
Tuesday – Friday | 1:00 – 5:30 pm
April 17-20, 2018

In this 4-day April vacation week program, students will experiment with various printmaking techniques: relief, monoprints, stamping and more! Working with various paper types – students can expect a hands-on introduction to printmaking. Students will also have the opportunity to use the ceramic wheels in developing their skills of creating functional pieces as well as handbuilding sculptural works.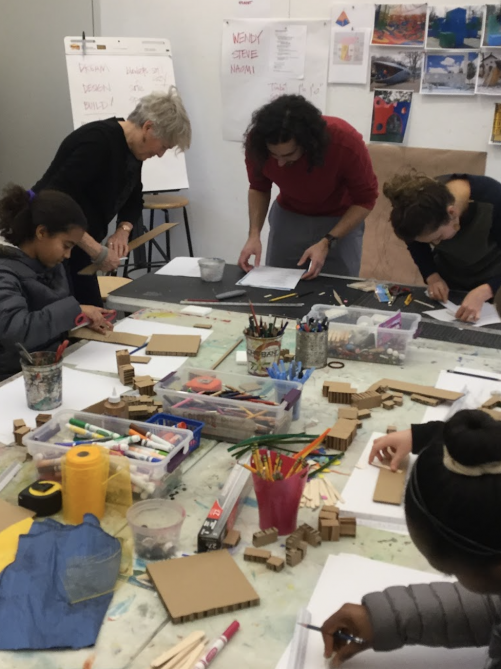 Designing for the Art: Architectural Workshop
Grade 6-8
Tuesday – Friday
1:00 – 5:30 pm
April 17-20, 2018
Designing for the Arts: Architectural Workshop. 
Inspired by the Japanese architect, Shigeru Ban, we will be exploring his experience with using innovative building materials to design very small buildings which are temporary, recyclable and buildable without previous skills and sometimes in emergency situations. We will look at many photos and drawings of his work, as Ban has pioneered the approval of paper based building materials and also uses bamboo, wicker, wood and cloth and we will work with these as well. After discussing and listing the fundamental requirements for a small temporary abode and exploring ways to utilize the materials by actually learning techniques for connecting materials and testing their structural integrity, students will begin to refine their concepts with drawings of possible structures.
Students will spend time learning about how buildings work, manipulating materials, reviewing each others ideas and working drawings and plan how to move forward as they combine esthetics and engineering. Each student will develop and build a marquette of their design, using actual building materials scaled down, from which the class will choose one to construct in life size. Students will choose the final design to build based on the materials available, their own abilities, their assessment of the structures strength and appeal and the likelihood of completing it within the time available