School Vacation Program Descriptions
Immersive challenges
During February and April Vacation Weeks take on challenges that are also fun. STEAM (Science, Technology, Engineering, Art, Math) in concept, each vacation week is different. Try building a geodeisic dome, or a racing sculpture. Learn programs for 3D printers, or understand the various ways scientists and artists classify the world.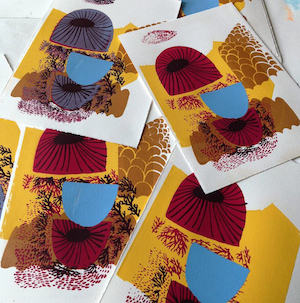 High School Art Immersion Workshop: Screenprinting to Clay
Grade 9-12
Tuesday – Friday
1:00 – 5:30 pm
April 18 – 21, 2017
Create artworks for your art portfolio or just because!
Join two local artists in this 4-day April vacation week exploration of two versatile mediums. For four hours each afternoon, students will immerse themselves in the subjects of ceramics and screenprinting alongside two talented artists. Students will learn basic and advanced screenprinting techniques and then dive into working with clay in the ceramics studio, both on the wheel and building sculptural objects.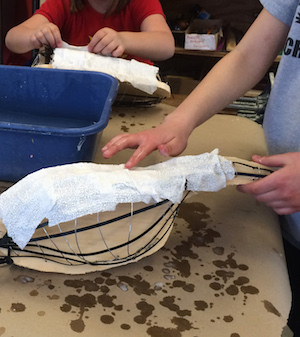 Artful Architecture: Design | Fabricate
Grade 5 -8
Tuesday – Friday
1:00 – 5:30 pm
April 18 – 21, 2017
Explore how architects, designers and artists approach the creative process!
In this 4-day April vacation week program, students will experiment with various raw materials including wood, plaster, clay, metal and paper to develop functional and sculptural forms. Students in grades 5-8 will delve into two subjects, architectural fabrication techniques as well as processes in ceramics, both on and off the wheel.
This workshop is a program of the Cambridge Science Festival. Students will be invited to display and talk about their fabricated objects and sculptures at Peabody Terrace in conjunction with masters candidates at Harvard Graduate School of Design at their community event on Earth Day, Saturday, April 22, 2017.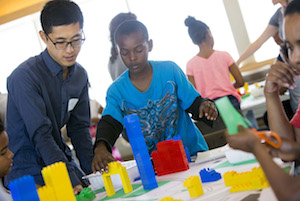 LEGO City Cambridge
Friday, April 21, 2017
10:30 am – 12:30 pm
Free, RSVP, registration opens March 15th
Max 30 participants
Join architects from BSA Space to envision the future of Cambridge with LEGO bricks. Learn how the Envision Cambridge planning team is considering sustainability, transportation, housing, parks and open space. Participants will delve into hands-on activities that share their creativity and vision.