Chandler Gallery Current Exhibition
November 27, 2017
Aja Johnson Mines Personal Art History at the Chandler Gallery
"I think a lot of artists do not like to look back at old work or even be associated with it," says artist Aja Johnson. "But I believe there is very important artistic genetic code buried deep in those earlier works." Johnson's upcoming show at the Chandler Gallery charts her artistic journey from monochromatic pen-and-inks to intensely colorful acrylics. The abstract drawings and paintings convey, according to Johnson, a "desire for communication, catharsis or release."
Learn more >
Introduction to Mosaics
December 02, 2017
Design and  fabricate a 8" X 8" mosaic and learn how to cut tiles into a variety of shapes and arrange them to best emphasize your design.
Learn more >
Join us for Painting Light: Watercolor with Joel Janowitz
Join Joel to explore watercolor November 4-5 in this weekend workshop for adults. Learn more >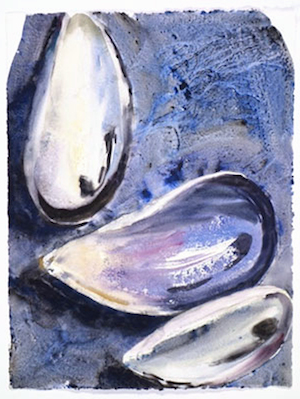 Fresh off the Press! Fall 2017 Newsletter
See what's included in this year's edition.