Making a Quilt Mandala
June 10, 2017
Create surprising and fun works by designing and assembling fabrics to form a mandala. Explore ideas, imagery, color, symbols and materials in a celebratory mandala that draws inspiration from your own experiences of your community and the world around you. Make your own mandala and contribute to a large collaborative mandala for all to enjoy.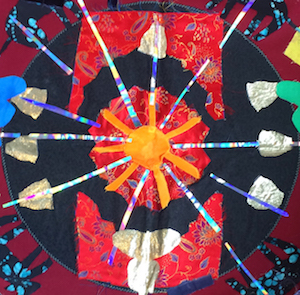 Learn more >
Needlefelting: Three Ways
May 30, 2017
Learn the technique of needlefelting with wool and a barbed needle to create your own wooly sculpture. Be introduced to combining both natural and manmade elements to make everything from organic orbs to dimensional objects.
Learn more >
Summer Creative Arts Workshops, Grades 6 – 9 
Six unique weeks of creative art workshops for youth, July 10 – August 18, 2017. Students will explore two subjects, ceramics and one of a variety of other subjects.