School Vacation Program Descriptions
Immersive challenges
During February and April Vacation Weeks take on challenges that are also fun. STEAM (Science, Technology, Engineering, Art, Math) in concept, each vacation week is different. Try building a geodeisic dome, or a racing sculpture. Learn programs for 3D printers, or understand the various ways scientists and artists classify the world.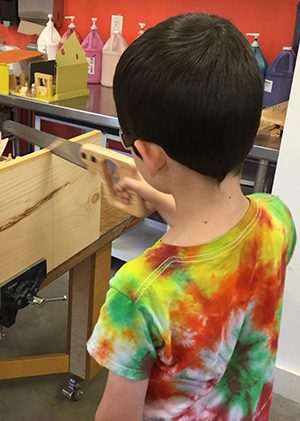 Woodworking Intensive | Tiny Builders
Woodworking Intensive | Tiny Builders
T – F, February 18 – 21, 2020
1:30 – 5:30 pm
$325 for the week
Use a drill, a saw, and a hammer!
Join us for 4 days of woodworking with Instructor Angela Kimberk. Students will be introduced to handling woodworking tools and techniques. Our builders will focus on building tiny houses with a visit and lecture from guest architect at the end of the week. Please pack a nut-free snack.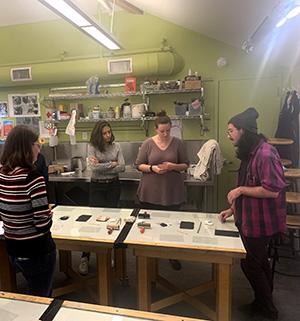 AmaZINE Prints!
AmaZINE Prints!
T – F, February 18 – 21, 2020
1:30 – 5:30 pm
$325 for the week
In this intensive class students will use printmaking techniques to make an edition of zines using a variety of media. After choosing a theme or topic, we will collage, illustrate, xerox, and use several printmaking methods (monotype, intaglio, collograph) to illuminate the content of our zine(s).
The sky is the limit in regards to the student's vision of their zine; fold-outs, inserts, and variable covers are among the possibilities. Participants will be encouraged to make enough copies or versions of their zine so that they are able to trade with one another before the conclusion of the class.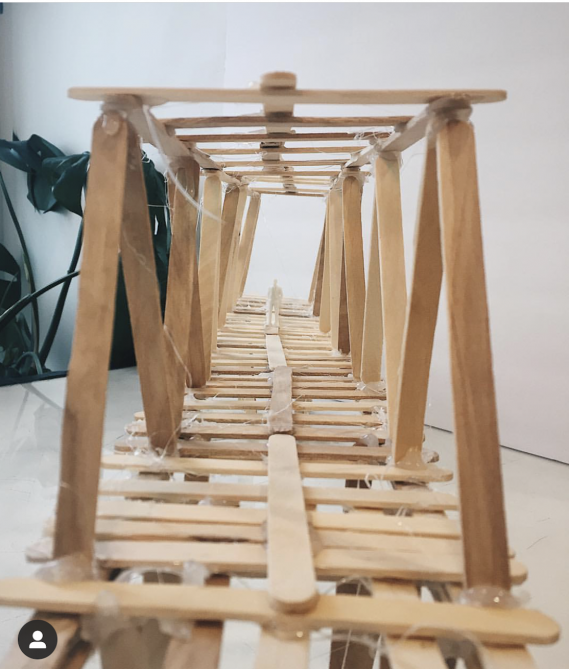 Bridge Architecture Challenge – Who can Build the Strongest Bridge?
Friday, February 21st
11am-12:30pm
2D Studio
Who can build the strongest bridge?
Family fun workshop!
The room will be split up in teams where as a group they will design a bridge – explain why their design will uphold the weight test. Then groups will perform the weight test!
Please RSVP for this free workshop in the registration link!