All events for Print, Paint, Shape, Create!
Events List Navigation
April 2017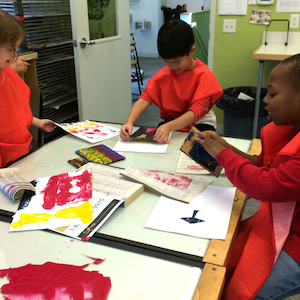 Grades 1 - 2 8 Thursdays, 3:30  - 5:30 pm April 27 – June 15, 2017 Your art in your own book! Create works of art on paper by drawing, painting, and printmaking, then bind art pieces into sculptural collages and imaginative "books" of all kinds. Snack 'n Track is available for students who are registering for this class.
Find out more »